I just thought I'd make my personal favorite Top 5 beer lists, that excludes the specialty types.
Amber Beer Top 5
5.
Its a great tasting wheat ale that oddly enough, goes well with a slice of orange. Its very smooth and not too strong for those that stay away from the more potent type. I recommend all of its seasonal brews as well. (especially the pumpkin ale)
4.
Sierra Nevada is a little stronger than other beers that are not dark, but it has a very pleasant taste that is rich with hops. Its worth a try at least. If you like it, I recommend all of its other brew styles.
3.
Ah Yuengling, how I love thee. Probably the most least filling beer I know. Smooth, refreshing, and pretty light tasting despite its darker complexion. This beer holds a special place in my heart. Its America's oldest brewery... how could it not be good?
2.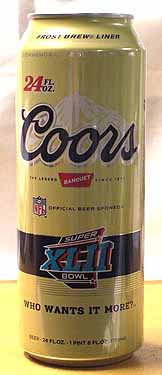 Coors light and original. The medium of all beers amongst people with different tastes. I have friends that are bud fans, miller fans, and what not, but it seems everyone can meet in the middle with Coors. And why not? Its a damn good beer and a highly affordable price. I've recommended it to people that couldn't stomach beer and they've enjoyed it. definitely a friendly starter beer to new beer drinkers.
1.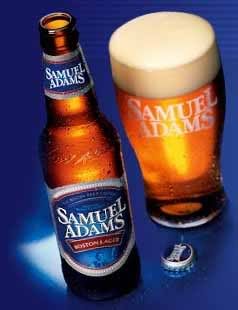 Samuel Adams Boston Lager is my all time favorite beer. It costs a bit more, but its well worth it. It is one of the most bold tasting beer's out there. The hops are fully realized with every sip. If its too much for you, Sam Adams Light is just as good with half strength in taste. In fact, their light brew won an award in the world beer competition in which there was no light category. Pretty impressive.
Next blog, I will cover Dark Beers.