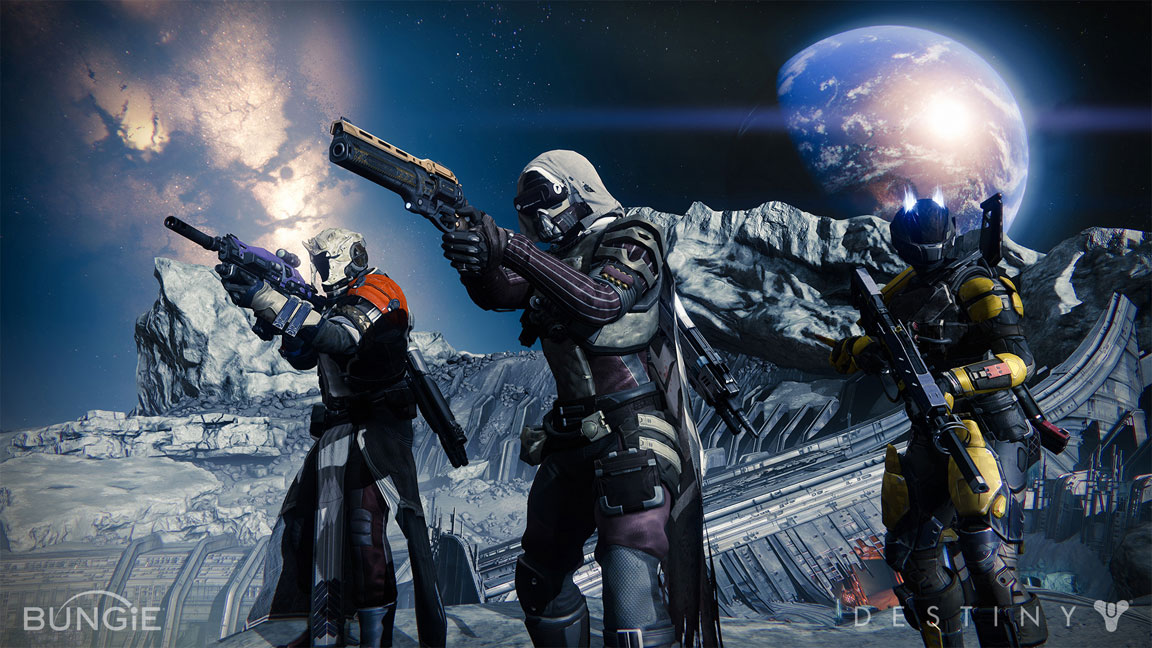 Bungie has released the newest trailer for Destiny and wow, I am impressed.
From the ruins of humanity's past, Guardians rise. To defend our home. To explore our lost worlds. To give us hope.

Destiny is a next generation first person shooter, with rich cinematic storytelling set in huge worlds to explore. Create and customize your Guardian. Defeat your enemies. Become Legend in intense cooperative, competitive, and innovative public gameplay modes.