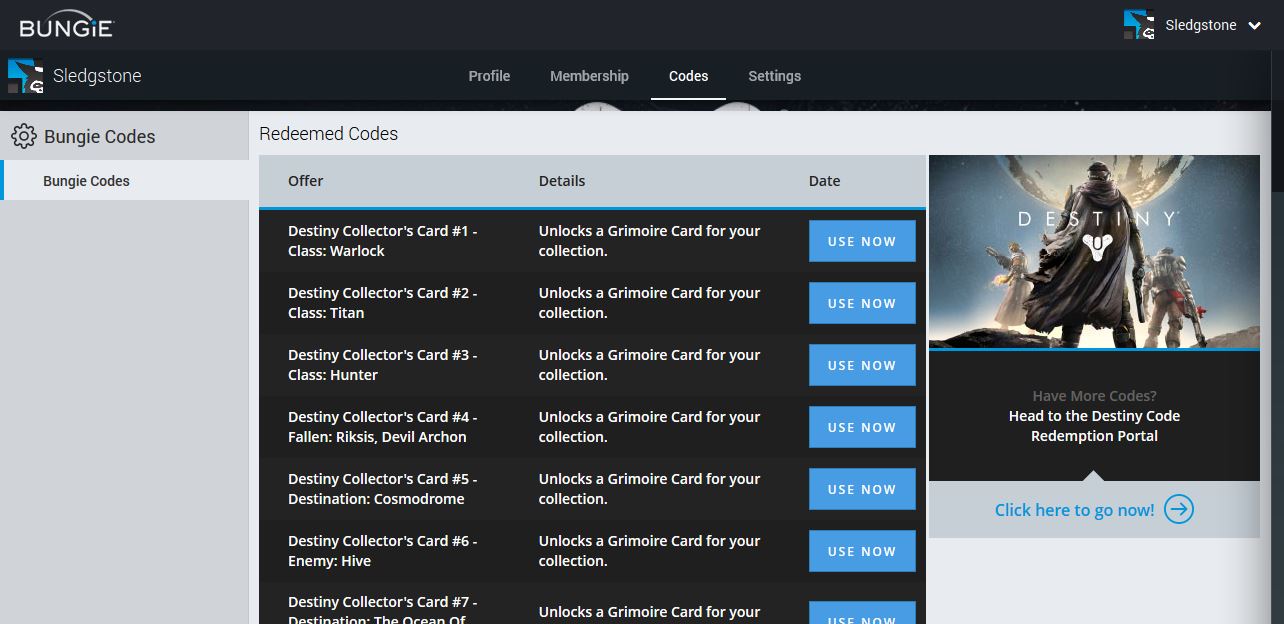 Bungie teamed up with Google Maps to make Destiny Planet View and if you view all the cut scenes in it, you can unlock an emblem code for your Destiny account. Or you can skip viewing everything and use the following code to unlock the emblem: 7F9-767-F74
Visit DestinyPlanetView.com

This is your chance to walk through the Moon, Mars, and Venus of Destiny, using Google's familiar exploration tools.

Explore the future, meet our enemies, discover hidden treasures, and prepare to Become Legend.

Pre-order Destiny and prepare to take back what's ours on September 9.
Upon redeeming this code, I noticed that the 17 trading card codes now show what they unlock.. Grimoire Cards. I'm waiting until the game releases before I click those "Use Now" buttons. If you haven't redeemed those codes yet, click Here for the full list.