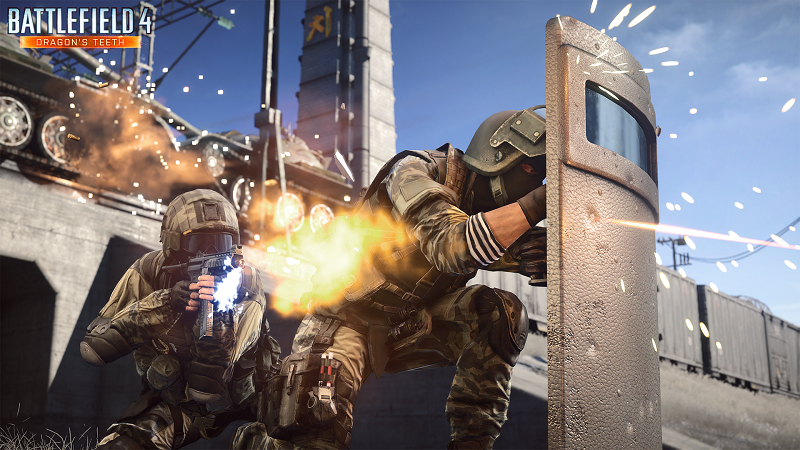 With the upcoming release of the Dragon's Teeth DLC for Battlfield 4, DICE has started an event this weekend called Battlefest. Double XP, free camo and competitions.
To get Battlefest started, we're giving everyone a weekend of double XP from July 12-13, so if you need to level up your game, now is a good time to start or get back into the game. The 12th also marks the first day of our daily contest (called Battleshots), where we're asking you to send us a screenshot in Battlefield 4 based on a different theme requirement. Each daily winning entry will receive an AMD graphics card, $50 gift card to the DICE Store, and a Battlefield 4 Premium membership on their platform of choice. We're excited to see what you send in and will be altering the screenshot theme request daily until August 13 for more chances to win. Official announcement to come; official rules can be found here.
I'll be playing briefly today, more tomorrow and again this upcoming week.. that is.. until the Destiny beta starts.
Source: Battlelog