Recipe
Sirloin Steak with Bourbon Marinade

Instructions to make:
Sirloin Steak with Bourbon Marinade
Serving size: 2 people.
Ingredients:
- 1 Sirloin Steak (probably 2 pounds)
Instructions:
1) Make the marinade as per DeathscytheX's marinade recipe.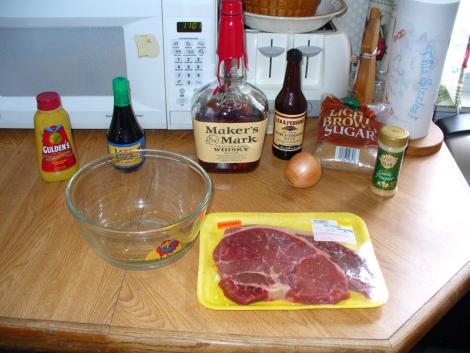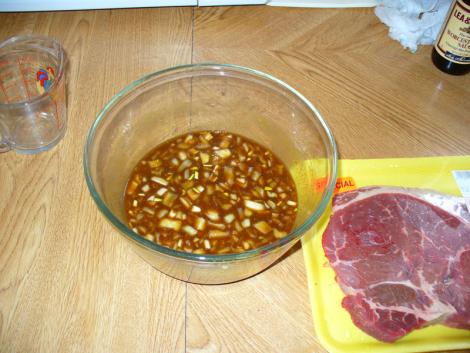 2) Rinse off your steak, stab it with a fork about 10 or so times on both sides and place it in the marinade, then cover with plastic wrap and refrigerate it for about 6 hours or more.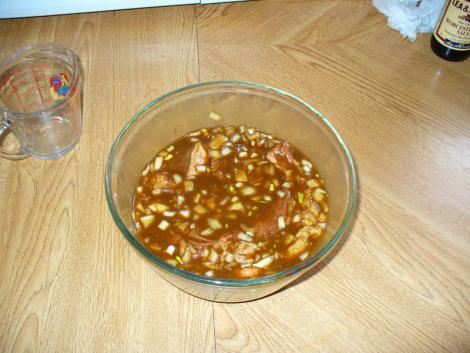 I pan seared this steak on the stove. Normally I would have grilled it, but it was too damn cold outside (its winter atm) and I thought the steak might burst into flame because of the alcohol content. X'D
3) To pan sear it, pour some of the marinade in the pan and get the temperature up really high.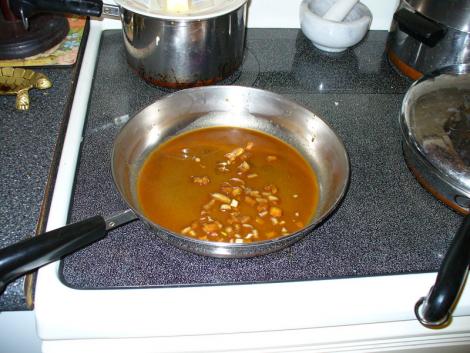 4) Place your steak in the pan and let it cook for about 5 minutes.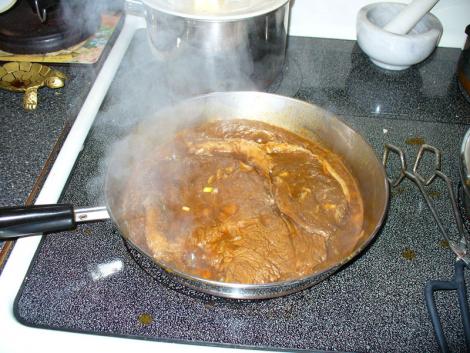 5) Flip your steak and cook it for another 5 minutes.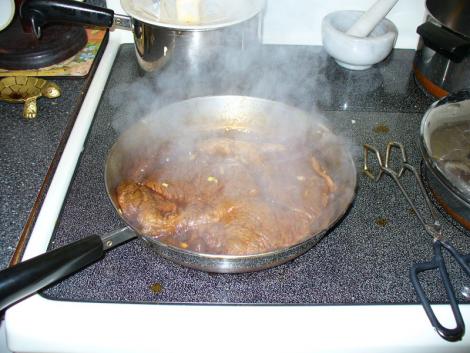 6) Flip it again and its already done at this point, but I wanted to make sure it was well done (which it probably was at this point already), so I turned the stove off and covered it for another 2 minutes.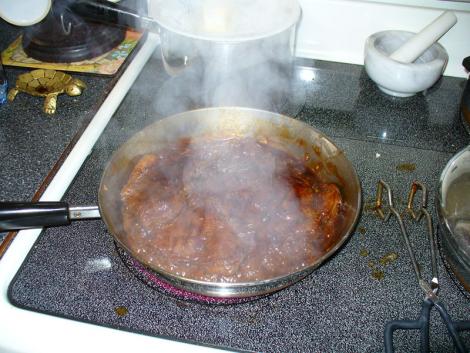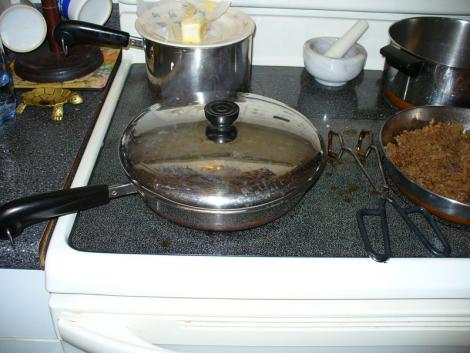 7) Take the top off and the bottom side will be more done looking than the top. Here is what it looks like on both sides.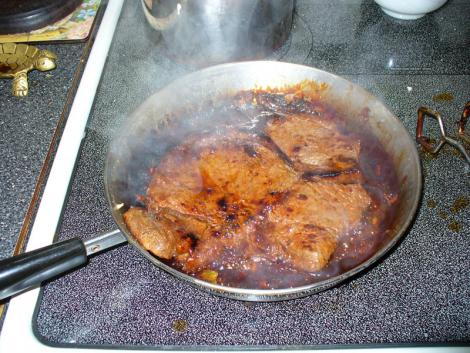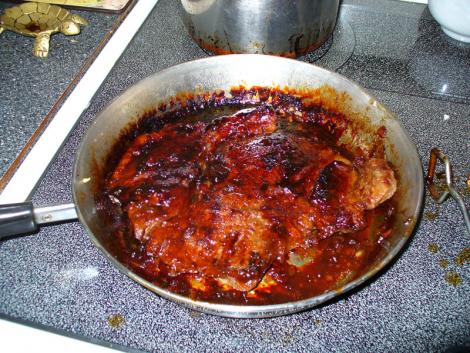 8) While the steak was cooking, I threw a potato in the microwave on the baked potato setting a couple times for a side dish. Here is the completed steak with baked potato: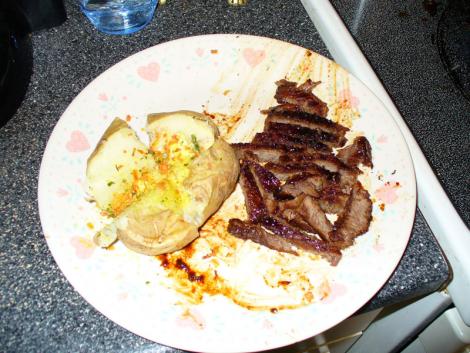 I think I'd recommend only 1/4 a cup of bourbon for the recipe, even tho DX's recipe calls for 1/2 a cup. I swear there was enough alcohol left in the marinade after cooking that I got buzz after eating this. X'D It has a good strong flavor and no real need for a bbq sauce.

But I'll grill this next time as the house smelled like a bar for a couple days after i cooked this inside. X'D