Instructions to make:
BBQ Beef sandwiches out of leftover beef roast.
Serving size: About 5-6 sandwiches per 1-1/2 pounds of beef.
Ingredients:
- Leftover beef roast. (1-1/2 pounds)
- 1 bottle of BBQ Sauce
Instructions:
This recipe is for how to make your leftover beef roast into bbq beef. If you do not have leftover beef roast or do not know how to cook it. You can still do this recipe, just upscale it. To make a beef roast, buy a beef top round roast, rinse it off and put it in a crock pot. Put water in the crock pot so the roast is about half covered in water and put a couple beef bouillon cubes in it. Sprinkle pepper and garlic salt on the roast, cover and set the crock pot on low and let it cook for about 8 hours.
After 8 hours, follow this recipe at step 3.
1) Take your leftover beef roast and put it in a mini crock pot, or full size crock pot. (If you are using a full size crock pot, cut your leftover roast into smaller pieces to fill the bottom of the pot more so you'll use less water.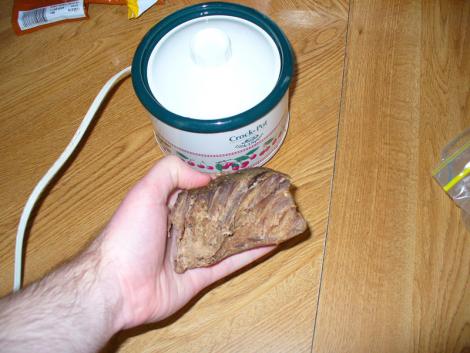 2) Fill your crock pot so its about halfway covering the beef. Then cover the pot, turn on your crock pot to low. Or if it doesn't have a low setting like my mini crock pot, just plug it in for its regular cooking temperature. Let it cook for about 4 hours. Obviously, since I'm cooking a leftover roast that has already been cooked for 8 hours previously, this is going to be extremely tender meat.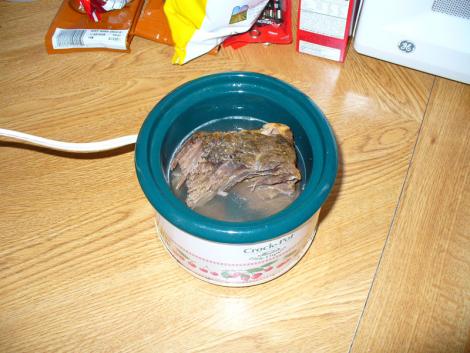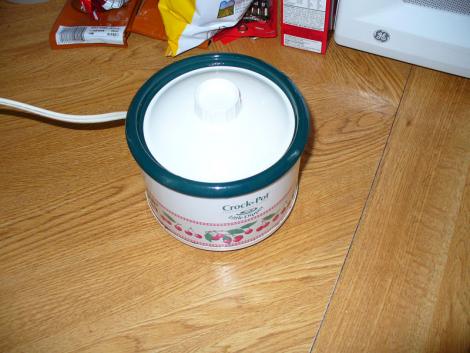 3) Take your beef out and place it on a plate. It should be cooked enough that its practically falling apart.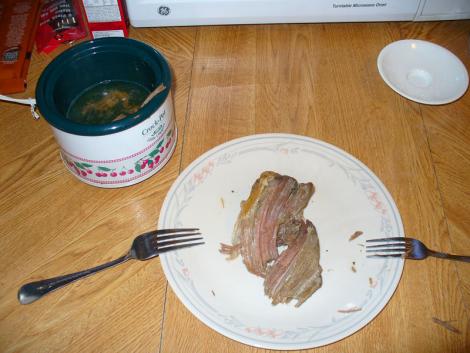 4) Use two forks and break apart all the meat. You can also take out any large pieces of fat at this point too.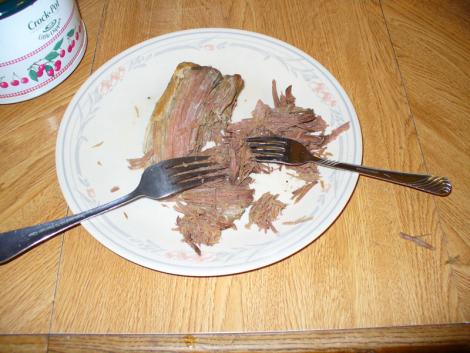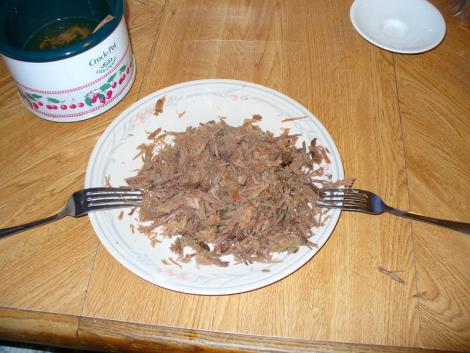 5) Place the shredded beef back into the pot and completely cover the beef in water. Cover it back up and let it cook another 2-4 hours. I did 4 more hours. The longer it cooks in the water, the more tender it will be.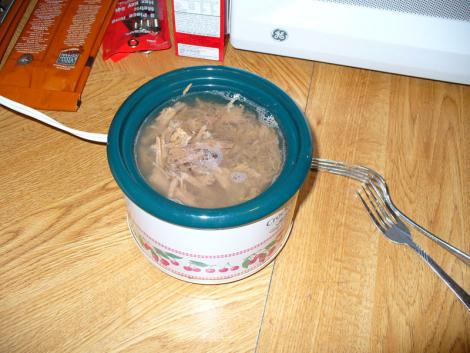 6) Strain all the water out, but leave the beef in the pot. And pick out a bottle or two of bbq sauce (I recommend KC Masterpiece Original for this). If you are cooking an entire roast for this, you'll probably need 3-4 bottles depending on how big your roast is.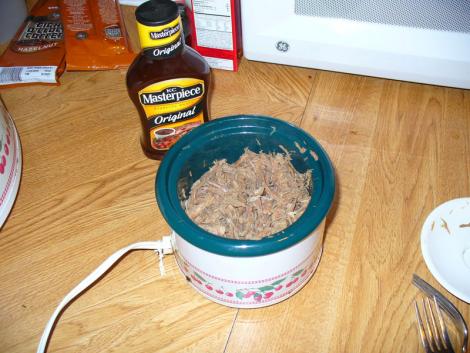 7) Gradually mix in about half a bottle of bbq sauce for each pound of beef you are cooking in the crock pot. Now cover the crock pot again and let it keep cooking for another 20 minutes to an hour. If longer than 20 minutes, stir about every 20 minutes. I let it cook for almost another 1. It will need 20 minutes of cooking at this point so the bbq flavor really permeates into the beef. Cooking longer than an hour at this point might just start burning your beef. So keep an eye on the clock at this point.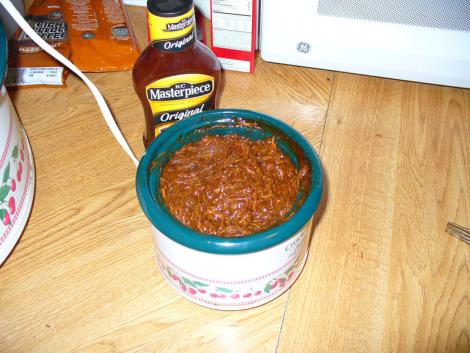 8) Scoop up some BBQ Beef and put it on a bun. Enjoy! And make sure you have a paper towel or napkin, because it has a similar consistansy as a sloppy joe.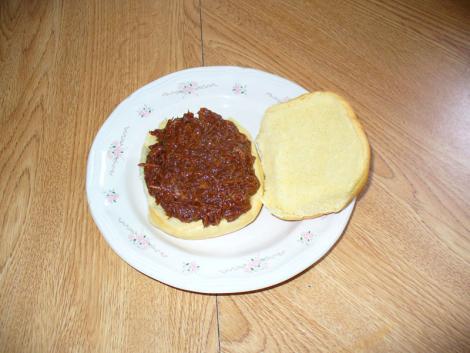 9) Eat! Its so good.