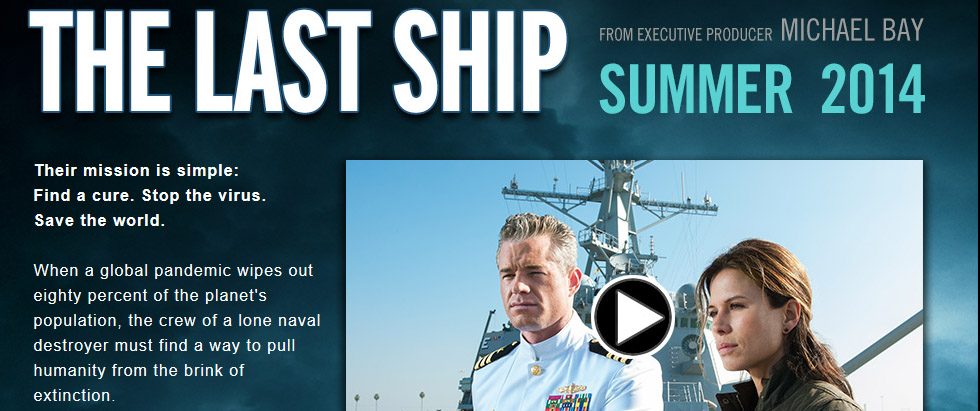 Their mission is simple:

Find a cure. Stop the virus.

Save the world.

When a global pandemic wipes out eighty percent of the planet's population, the crew of a lone naval destroyer must find a way to pull humanity from the brink of extinction.

Executive Producer Michael Bay presents The Last Ship, starring Eric Dane, Rhona Mitra and Adam Baldwin. Coming to TNT in 2014.
The production quality looks like its a movie, but what we're looking at is TNT's newest drama series. The one thing I hope they accomplish with this series is that they finish it in one season. Too many shows are made open ended with no ending in sight. If they have good writing, I could see this lasting 2 seasons. And with Michael Bay producing this, you know theres going to be some action and plenty of explosions.
Source: TNTdrama.com