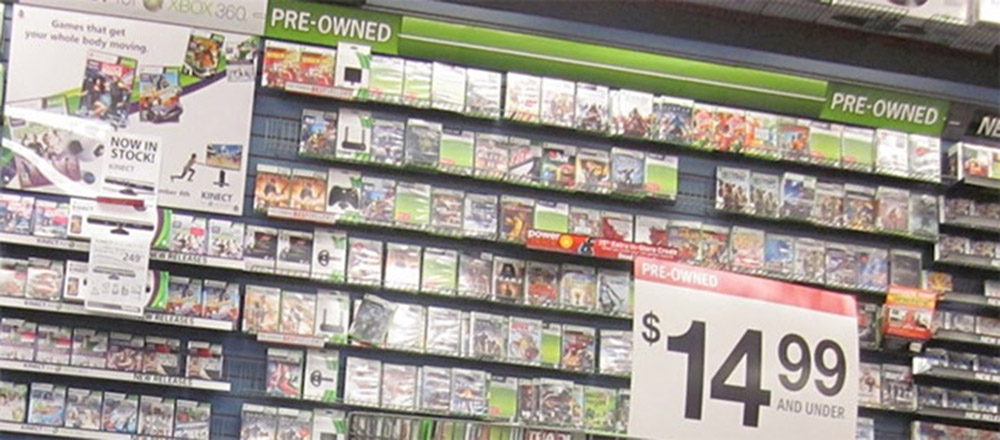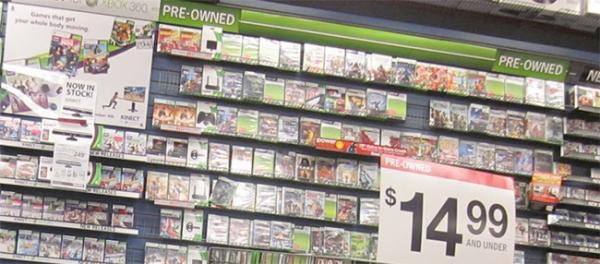 Microsoft might be changing the entire used game market with their next console system the Xbox One. When a game is resold at a used game store like Gamestop, the retailer makes all the profit off the sale. In an attempt to get publishers and Microsoft a piece of those transactions, Microsoft might be putting strict limits on the transferring of physical games. In a report made by MCV, only retailers that have signed up with Microsoft will be allowed to resell used physical games.
Retailers will be free to charge whatever they wish for pre-owned Xbox One games, but both Microsoft and publishers will take a percentage cut of every sale.

Retail sources have told MCV that Microsoft has this week briefed key retail partners on how it intends to take ownership of the pre-owned market.

This is how we've been told it will all work:

A gamer walks into a retailer and hands over the game they wish to sell. This will only be possible at retailers who have agreed to Microsoft's T&Cs and more importantly integrated Microsoft's cloud-based Azure pre-owned system into its own.

The game is then registered as having been traded-in on Microsoft's system. The consumer who handed it over will subsequently see the game wiped from their account – hence the until now ambiguous claim from Phil Harrison that the Xbox One would have to 'check in' to Microsoft's servers every 24 hours.
If this ends up being true, then don't expect to be able to sell those used games on craigslist, ebay or at a garage sale. Unless you are a registered used seller with Microsoft, those already installed game discs will be nothing more than coasters to sit your drinks on.
None of this has been confirmed, but it does seem plausible. In fact, it could be the future of used game sales if Sony decides to adopt the same system.
There is also the possibility that Microsoft will put a stop to all used game sales for their console altogether and instead have an online MS run marketplace for the sale and transfer of used games.
Sources: MCV | Cramgaming