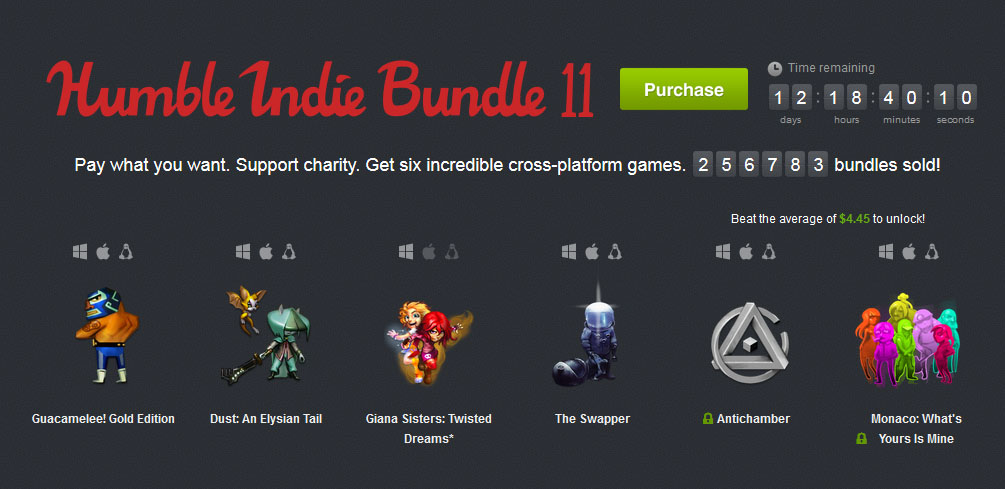 Humble Indie Bundle 11 features six top-notch indie games, just name your price. Pay what you want for the magical Mex-inspired action-platformer, Guacamelee! Gold Edition, the gorgeous action RPG, Dust: An Elysian Tail, the atmospheric puzzle-platformer, The Swapper and the blistering hardcore platformer, Giana Sisters: Twisted Dreams, which includes a sweet digital comic. Pay more than the average price and you'll also unlock the mind-bending psychological exploration game, Antichamber, and the adrenaline-pumping heist game, Monaco: What's Yours is Mine.
This bundle looks great. Dust: An Elysian Tail is an amazing game.
btw, I know I didn't make a topic for the last Sid Meier Bundle, I was going to but the games didn't really seem to grab my attention. It seems that a lot of people really love those games though. Maybe after I play Civ 5 I'll understand the appeal.