Instructions to make:
A bunch of Tacos for serving 4-6 people.
Ingredients:
- Ortega taco mix - 2x
- Ground beef - 2 to 2 1/2 pounds
- Tomatoes - 3x
- Lettuce - 1 package
- Sour Cream 1x
- Taco cheese (preshredded) - 1 package
- Taco shells, Tortellias - 1 combo box (8 or more of each)
- Ortega Taco sauce - 1 bottle
Instructions:
1) Cook meat as per instructions on taco mix packages.
2) Prepare toppings while meat is cooking. Dice tomatoes, shred lettuce or cheese if not already packaged that way.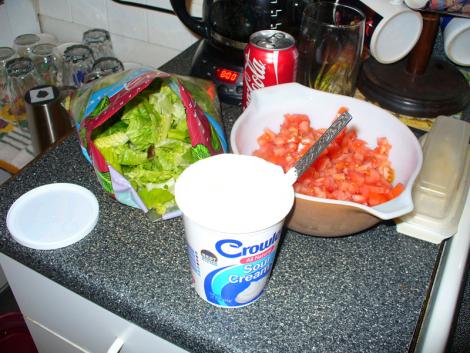 3) Bake or microwave taco shells and/or soft tacos as per package.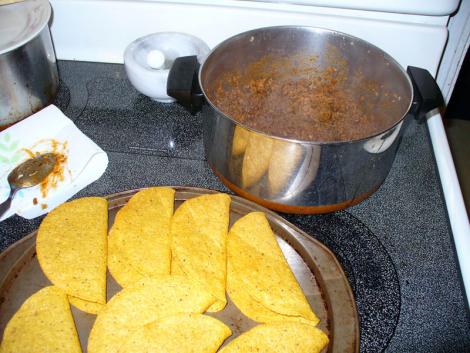 Assemble tacos. One or two tablespoons of meat per shell, add toppings to taste, use a little dash of the taco sauce for extra flavor or heat.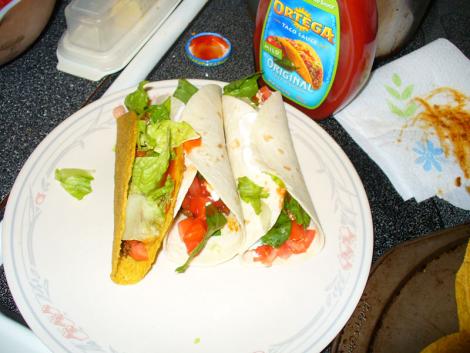 I prefer the soft tacos.

You can also pick up large tortellias for burritos and make large soft tacos out of them instead.. so good.