Instructions to make:
2 Pizzas
4-8 Servings of wings (depending on how many wings you eat)
Ingredients:
- Pizza crust mix or premade dough - 2x
- Pizza sauce - 1 jar
- Mushrooms - 2 small cans
- Pepperoni - 1 package
- Sweet italian sausage - 1 small package
- Mozzarella cheese - 1 package
- Chicken Wings - 4 or 4 1/2 pounds
- McCormick buffalo wings mix - 2 packages
- Large ziplock freezer bag - 1x or 2x if two different flavors of buffalo wings
Instructions:
1) Break apart sausage and form into small/medium size chunks and brown it.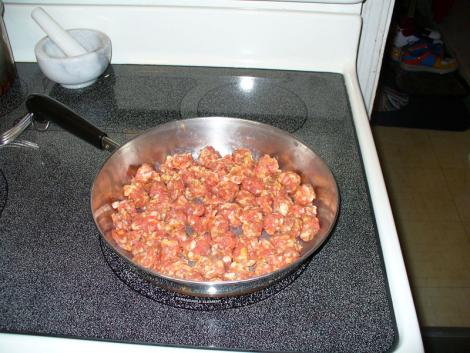 2) Prepare pizza ingredients and toppings. Cut mozzarella cheese into small chunks or shred it.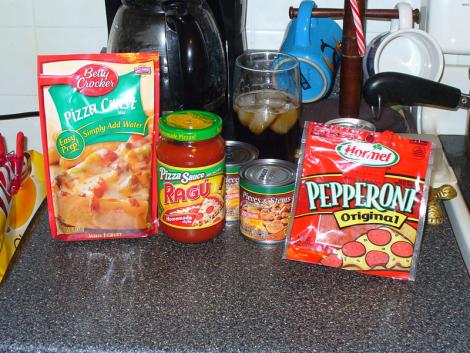 3) Once sausage is browned, drain and let sit on paper towels to absorb more grease.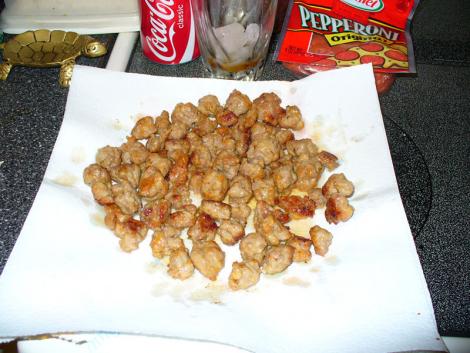 4) Prepare pizza crust mix as per instructions or prepare premade pizza dough. (pizza crust mix is much better. This pic is the premade flattened dough.)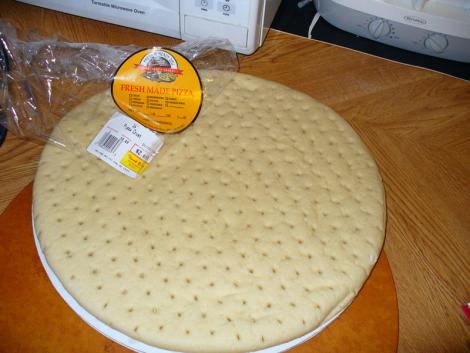 5) Drink a shot of hypnotic/coconut rum to enhance cooking experience. (This step can be skipped.)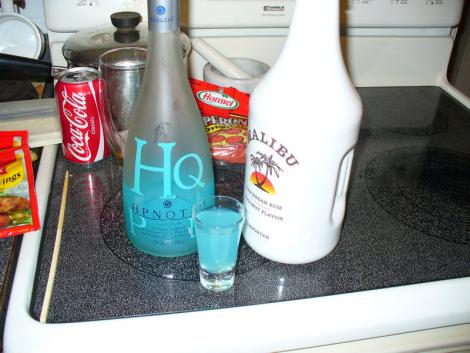 6) Rinse off chicken and cut each wing into three pieces at the joints, throw away the wing tips and keep to two meaty pieces for the actual wings.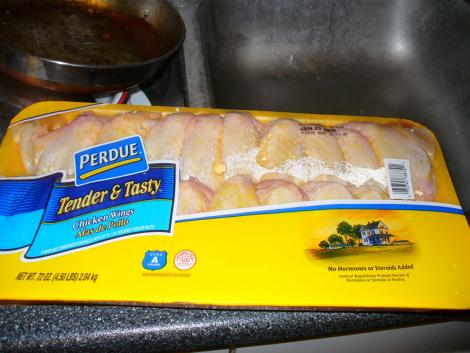 7) Put half of your wings (2 pounds out of that 4 pound package) into a freezer bag and dump 1 package of buffalo wing mix into bag. Shake the chicken in the bag to coat all the chicken somewhat evenly.
8) Use glass baking pan, line with aluminum foil, place chicken on foil and bake in pre-heated oven according to buffalo wing mix instructions.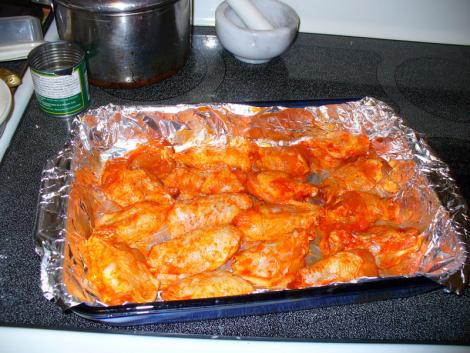 9) While chicken is baking, prepare pizza with sauce, and toppings as desired.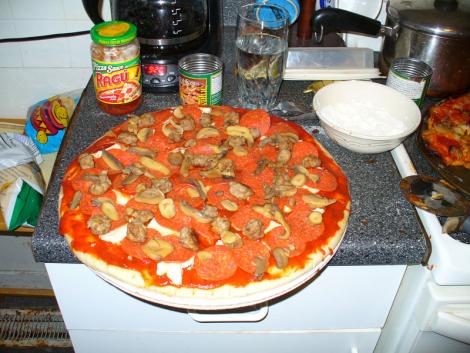 10) Bake prepared pizza on the middle rack in your oven. 350 degrees for 15 or 20 minutes or longer depending on the amount of toppings you used. Cheese should start browning on edges. Remove pizza with oven mitts for pan style or use a large pizza spatula if baked directly on rack.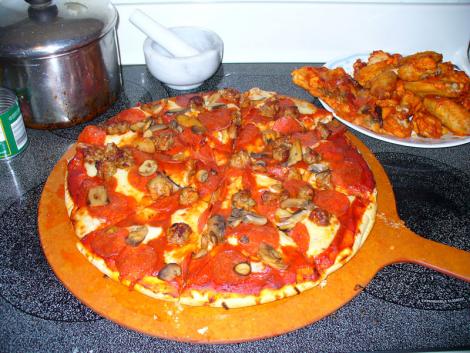 11) When the wings are done, cut into a couple of them and make sure the meat is nice and white with no hints of pink to ensure they are cooked thoroughly. Remove the wings from the baking pan so they can cool on a plate. Prepare the baking pan with aluminum foil and bake the next batch of chicken wings while getting the next pizza ready.
12) Finished wings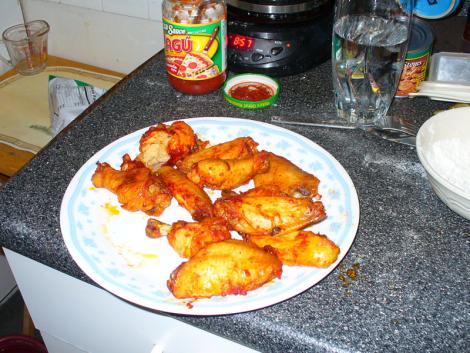 13) Finished pan pizza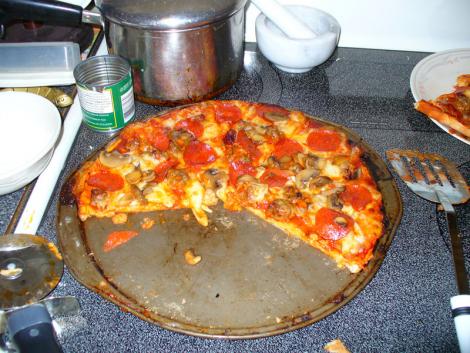 14) Eat your pizza and wings!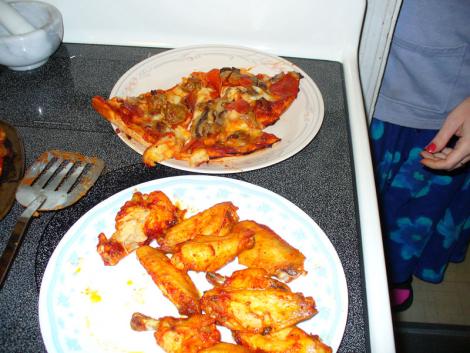 The pizza crust mix makes a much better tasting pizza dough. And I highly recommend the McCormick Original Buffalo Wings mix or the McCormick Garlic and Herb Buffalo Wings mix. Both are amazing.