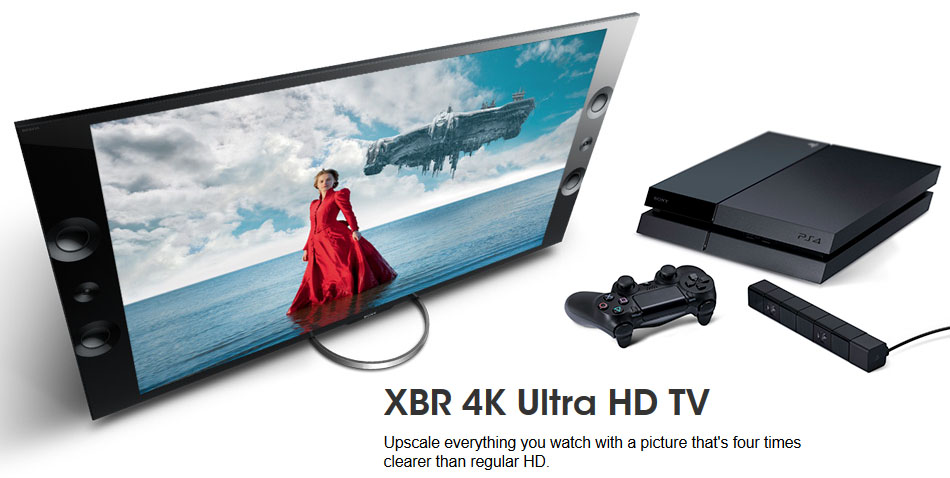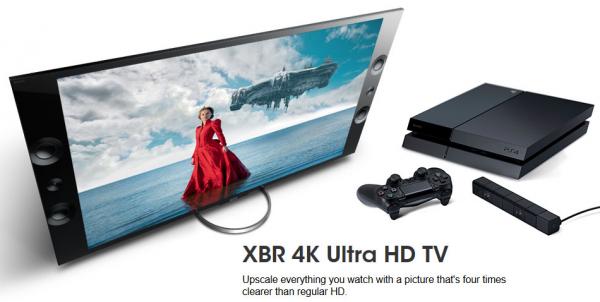 The Playstation 4 might be a better deal than we all thought if it ends up fully supporting Sony's newly announced Video Unlimited 4K service. Sony announced a standalone 4K media player today that will be retailing for $699.99. Keep in mind that Sony has previously announced that the PS4 will not play games in 4K, but it will play 4K movies and series. With this feature, it could be possible for the Video Unlimited 4K service to run on the PS4, possibly as early as sometime next year. Sony has Video Unlimited on the PS3, so it would only make sense for them to continue the service on their new console.
If this reminds you of something, think back to when the PS3 came out. It was actually cheaper than, or the same price as many blu-ray players. Considering the PS4 will be retailing for $399.99, it could easily be the cheapest 4K player with downloadable access on the market if Sony allows it to run their 4K service. The biggest difference between the PS4 and Sony's $699 media player is storage. The PS4 will have a 500GB hard drive, while the media player is 2TB. However, the PS4's hard drive is upgradeable and the console will support external storage. The media player also comes with ten 4K movies preloaded onto it's hard drive. Each 4K movie will retail for about $30 a piece, thus driving up the cost of the player.
Of course the required 4K Ultra HD TV is still too expensive of an upgrade for many people. With Sony's cheapest 4K TV starting at $3,499.99, the cost of the PS4 and media player are like loose change. I thought I'd share this information anyway because it looks like Sony will be leading the way with 4K and the PS4 might be their best chance at getting their 4K movie service into the mainstream.
Sony has not announced if Video Unlimited 4K will be made available on the PS4, but it looks like a strong possibility. Until then, their 4K service will only be accessible on their new media player.
Introducing Video Unlimited 4K, the world's first in-home video service capable of delivering Hollywood feature films and TV shows directly to your living room in 4K Ultra HD. Available exclusively on the Sony® 4K Ultra HD Media Player.
Sources: Sony Store - Media Player | Sony Store - 4K Ultra HD TV