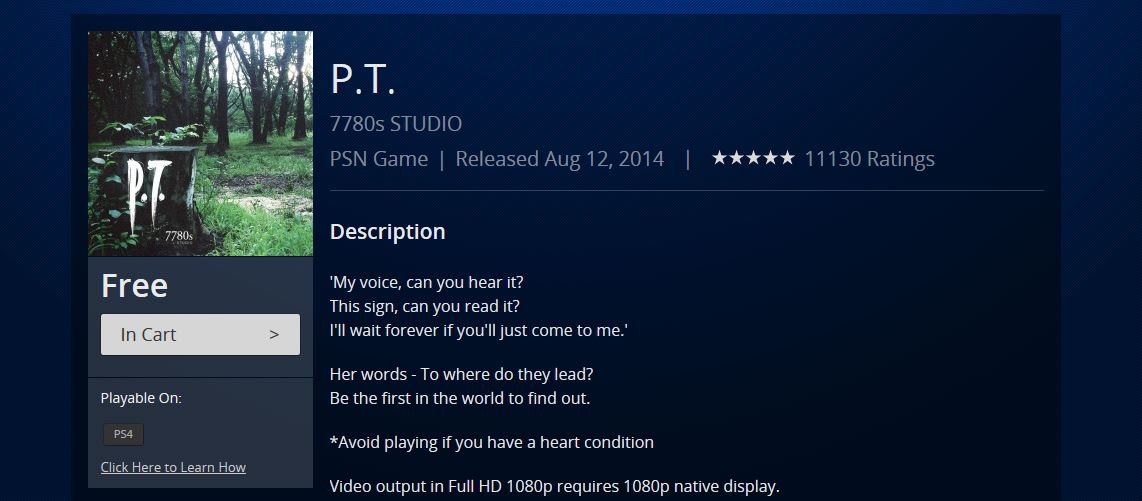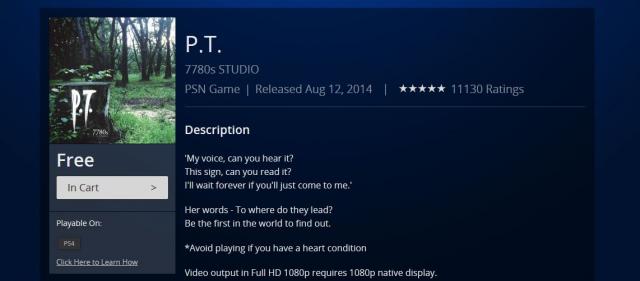 Turn on your PS4 and set "P.T." to download. It is the playable teaser for the new game Silent Hills.
Nobody was expecting a new Silent Hill game—much less one that stars Walking Dead actor Norman Reedus, and is being made by Hideo Kojima and Guillermo del Toro. But that's exactly what a little demo released on the PS4 store yesterday surprisingly teased for some players who beat it: a new horror game called Silent Hills.

The demo is called "P.T.," as we all now know, and it stands for "Playable Teaser"—as in, playable teaser for Silent Hills. The reaction to this news on social media has been pretty fantastic.
I'm setting it to download tonight so I can try it out after work tomorrow. I'm pretty excited to try this out.
Source: Kotaku