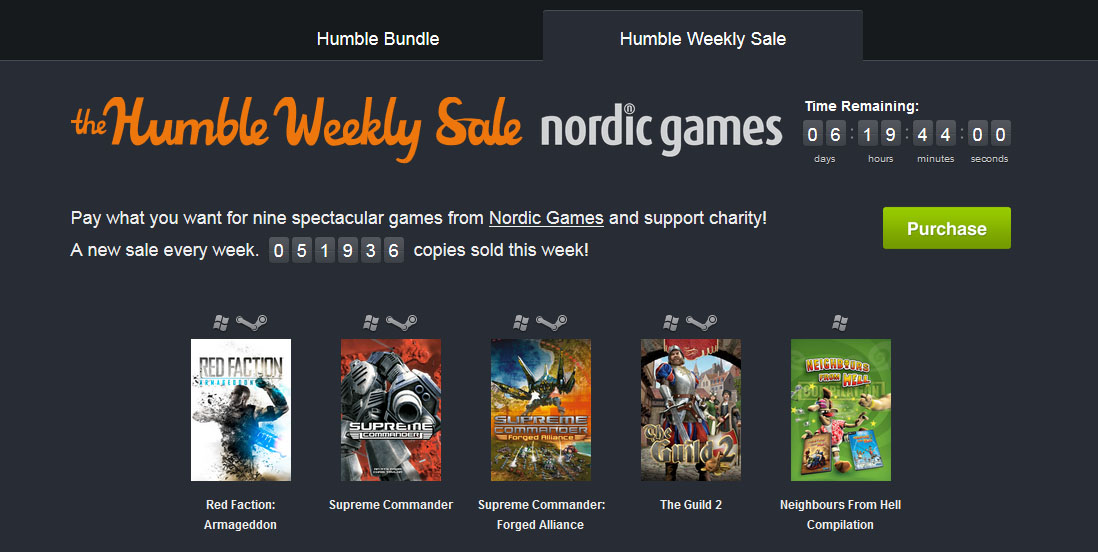 Nine magnificent games. The Humble Weekly Sale features a new deal every Thursday. Be sure to jump on this amazing offer before it's gone! This week, pay what you want for the over the top high jinks game Neighbours From Hell Compilation, the highly acclaimed RTS Supreme Commander, the juiced up sequel Supreme Commander: Forged Alliance, the fantastic medieval sim The Guild 2, and the alien infested Red Faction: Armageddon! If you pay $6 or more, you'll also receive the heavy-metal shooter Painkiller: Hell and Damnation, the beautifully crafted fantasy RPG ArcaniA, the apocalyptic action-RPG Darksiders II and the harrowing hero tale of Shaiken in SpellForce 2: Faith in Destiny!
https://www.humblebundle.com/weekly
This is the second time Darksiders II has been in a humble bundle for the beat the average. If you missed it before, now is a good time to pick it up for $6.