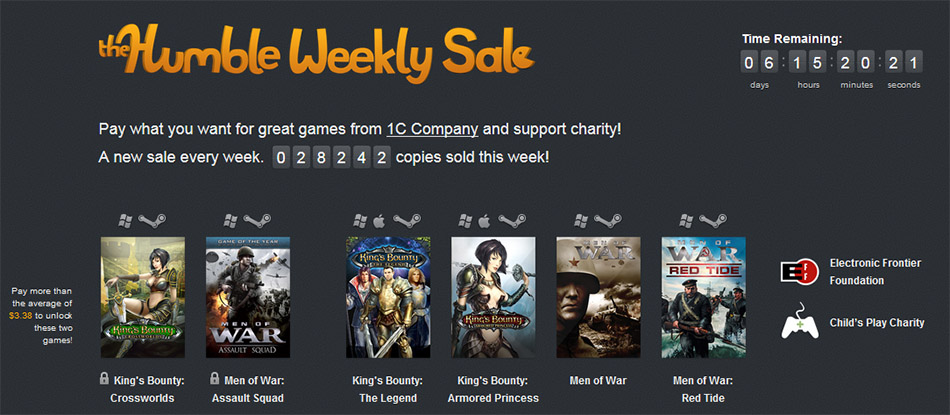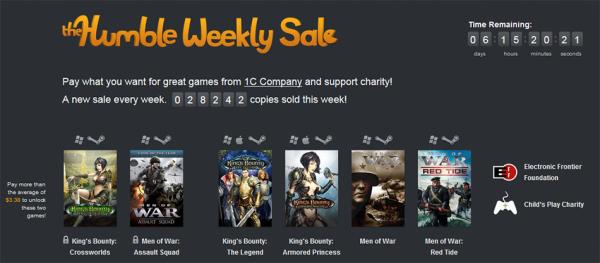 Six stunning games. The Humble Weekly Sale features a new deal every Thursday. Be sure to jump on this amazing offer before it's gone! This week, pay what you want for King's Bounty: The Legend, King's Bounty: Armored Princess, Men of War, and Men of War: Red Tide. If you pay more than the average, you'll also receive King's Bounty: Crossworlds and Men of War: Assault Squad - Game of the Year Edition!
http://www.humblebundle.com/weekly
I already own Kings Bounty: The Legend from a previous bundle, but I haven't had the chance to play it yet. The sequel looks good. And considering the Kings Bounty Platinum Edition on steam, which is the three kings bounty games in this humble bundle is regularly priced at $34.99, this bundle is basically a 90% off sale that comes with a couple extra games.