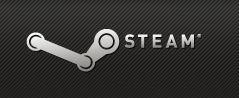 Kotaku has a good article about the new details revealed today about Valve's Steam Box, a PC dedicated to the steam platform for PC gaming:
Some of the main things he touches on:

• Valve's own Steam Box (Gabe actually refers to it as this) will be sold by Valve and will run Linux, though you can install Windows on it if you want. "This is not some locked box by any stretch of the imagination", he says.

• The controller shipping with Valve's Steam Box won't use motion, but as expected, they will probably use some kind of biometric feedback. "Maybe the motion stuff is just failure of imagination on our part, but we're a lot more excited about biometrics as an input method." He also mentions gaze-tracking as being "super important".

• Valve wants you to make your own Steam stores. "Some people will create team stores, some people will creates Sony stores, some people will create stores with only games that they think meet their quality bar. Somebody is going to create a store that says 'these are the worst games on Steam.' So that's an example of where our thinking is leading us right now."

• The Steam Box - code-named "Bigfoot" at Valve - won't just be a PC. It'll be a server, too, with the near future enabling you to "have one PC and eight televisions and eight controllers and everybody getting great performance out of it". The LAN party just made a comeback. Only without all the cables.
Wow. This could be huge. I honestly wouldn't mind owning a pc dedicated to steam games. Maybe with a steam box being mass produced we could get a powerful gaming PC at a decent price.
Source: The Verge