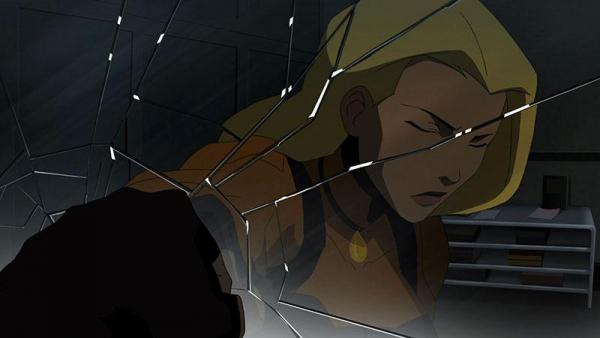 http://www.icv2.com/articles/news/24905.html
The Cartoon Network has released information on its 2013 schedule. Gone from the schedule are the DC Comics-based Young Justice and Green Lantern series that made up the network's DC Nation Saturday Morning block presumably to be replaced by Beware the Batman and Teen Titans Go series, which have been previously announced, but won't get their debuts until sometime later this year. In particular it is sad to see the stylish Green Lantern series depart. The first DC Comics CGI series was so well done that it brings up the question of whether or not the Green Lantern property will ever be anything more than a niche hit in the comic market with little or no mainstream appel.
It doesn't surprise me that Cartoon Network has canceled Green Lantern, it was a good show but it's overall CGI animation style was always lacking something for me.
What does surprise me is that Cartoon Network has once again canceled a series that has huge potential and great plot lines. Young Justice is a great show. Unfortunately it is now being shelved along side other great series such as Justice League, Justice League Unlimited and Samurai Jack. I never cared much for Cartoon Network after they canceled Megas XLR years ago, but Young Justice brought me back to the network on a weekly basis. Its a shame that is going to be gone.