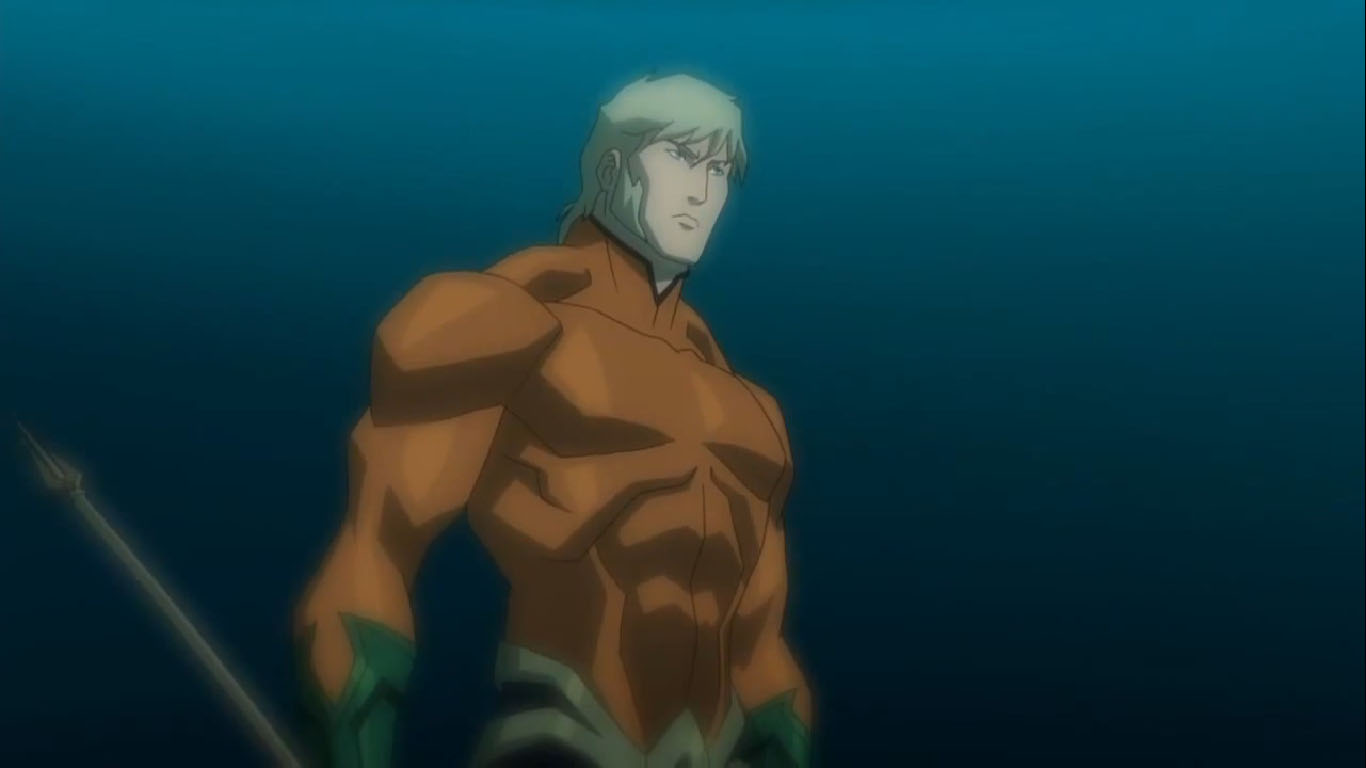 The film will be based on the

Justice League: Throne of Atlantis

story arc written by Geoff Johns, and serves as a sequel to the

Justice League: War

OVA (based on Geoff Johns and Jim Lee's

Justice League: Origin

storyline).

In the retconned OVA storyline that sees Shazam as a founding member of the Justice League, this film will finally tell the story of Arthur Curry, the future Aquaman, who lives on the surface world with powers he doesn't understand. The battle of Apokolips in Justice League: War caused fallout for the underwater realm of Atlantis, and Orm and Black Manta move against the surface world. It's up to Aquaman to team with the Justice League to save both realms.
DC has made some great animated movies in the past few years and this one looks full of action with quite a few random people dying in it. Make sure to watch the end of the trailer for a good laugh.

Source: ICv2