Now that we are using new software, one of the important things is to know how to use it. While IPB is pretty user friendly, I'll go over a couple features that may not be noticeable right away. Here are some quick and easy shortcuts:
1) When you log in, the "View New Content" link at the top right of the screen is the easiest way to see what new content has been added since your last visit or over a set period of time. Once you are on this screen you can use the other links on the left side to choose what kind of content you want to see and by what time period: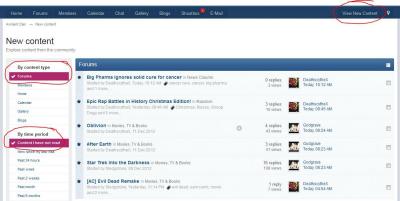 2) This little star icon indicates that this is a topic that you have participated in. The regular circles are topics you have not created or replied to: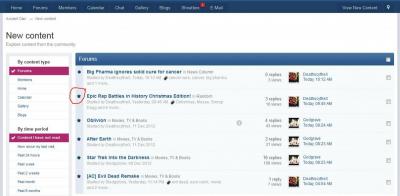 3) All of these links will take you to the first post you have not yet read: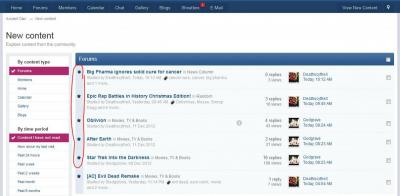 4) These links will take you to the last post in the topic: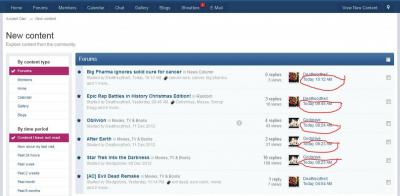 5) If you hover over a topic, you will see this icon, it allows you to see a preview of that topic: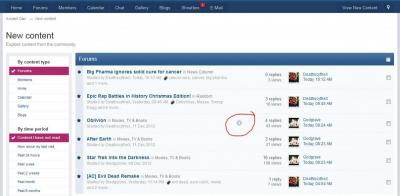 6) This is the topic preview: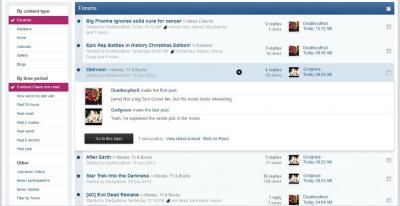 7) If you hover over a username anywhere on the site, it will show you a profile card that has quick links to that User's profile, their gallery, blog, send a private message, etc.