On all of your posts you will see a "Like" bar and the names of the people that liked your post. If you hover over a username or go to their profile, you will see the total reputation points that user has. As of right now we do not currently have any real benefit for user's with high reputation points. We might use this at some point for different perks or upgrades (more gallery storage, etc.)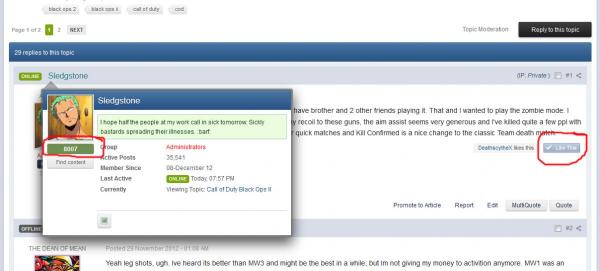 You can also go to your profile and easily view all the likes you have received or given. Once the gallery and blogs are back up, you will also be able to see all your likes in those as well by making your selections in the image below: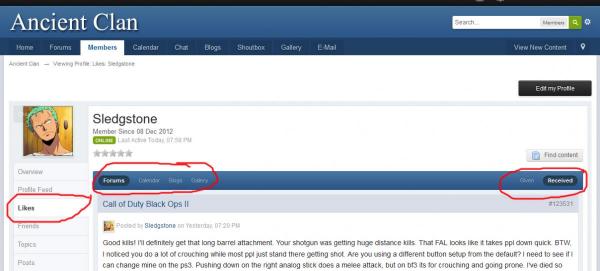 Next we have the "Follow this.. (topic, image, album, blog, etc.)" feature. By using the follow feature you can get instant or email notifications when something has been updated or replied to. You can also go into your profile settings and set yourself to automatically follow content that you create or to auto follow content that you reply to.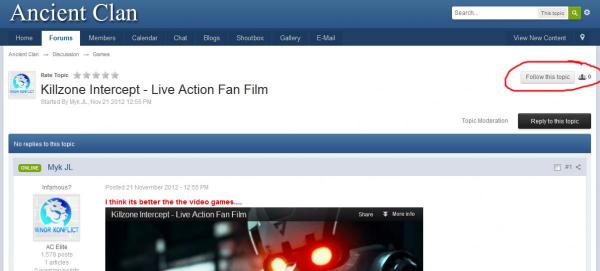 You can also think of it as an easy way to bookmark content because you can easily click on the "Content | Follow" link to see when the items you are following were last replied to. You can also choose which content to look at with the menu on the left: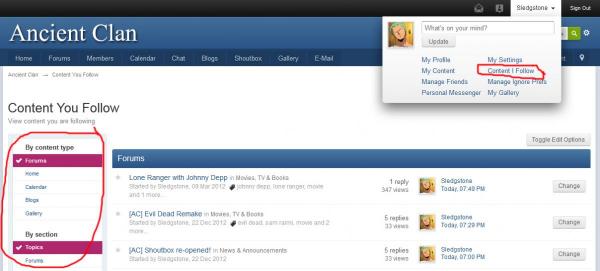 The last feature for this post is the "My Media" button. This is probably my favorite new feature. In any post, reply, gallery / article / blog comment you make, you can click on the My Media button to easily insert an image from any of your previously attached images or gallery images.
You will never have to keep re-attaching images you like to use over and over again. Attach it once, or add it to your gallery to easily use that image whenever you want.