Recipe
Sledge's Sweet and Spicy Rib Rub

Instructions to make:
Sledge's Sweet and Spicy Rib Rub
This dry rub can be used on pork or beef ribs, chicken, chicken wings, beef, pork, steaks, etc!
Ingredients:
1 1/2 cups brown sugar (firmly packed in measuring cup)
1/4 cup white sugar
1/3 cup paprika
1 tablespoon ground black pepper
1 1/2 teaspoons garlic powder
1/4 cup + a little over.. half seasoned salt, half bucks seasoning
2 1/2 teaspoons chili powder
2 teaspoon cayenne pepper
Instructions:
1) Mix all the ingredients together. If you don't have a food processor to mix it with, then use your hands and really work the mix in a larger bowl to break apart the brown sugar so everything is equally mixed in.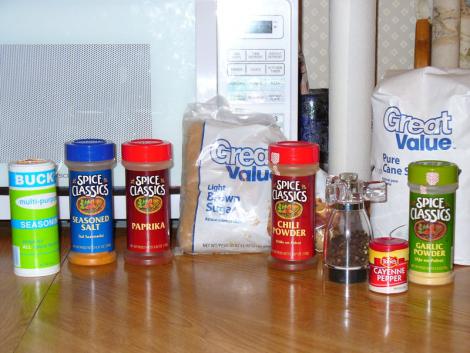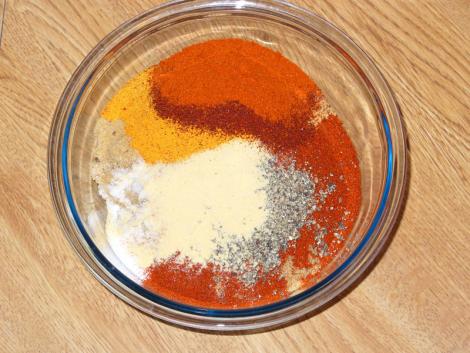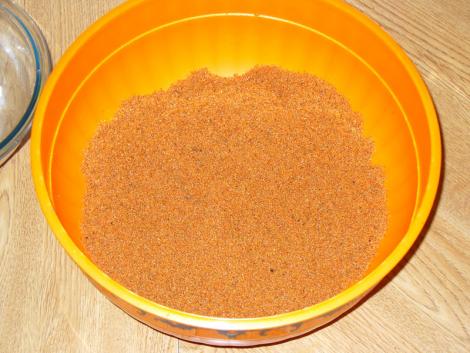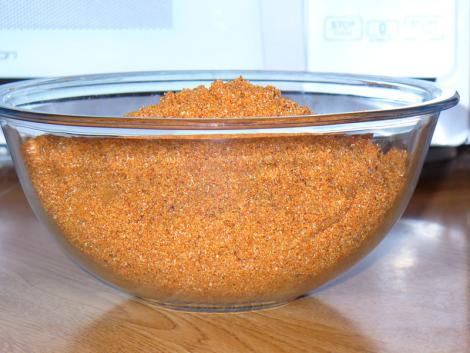 2) This recipe will yield a good sized batch of rub that should last you all summer! Just remember to separate the amount of rub you plan on using ahead of working with raw meats or other foods so you don't cross-contaminate your main batch! So when you are ready to start cooking, set a small bowl of your rub aside and store the rest of your rub in an airtight container. Or do what I do and put your rub mix in a freezer bag and store it out of the way on a refrigerator door shelf. It does not need to be refrigerated, but it will stay fresh longer in the fridge! But keep in mind, regardless of how you store the rub mix, the brown sugar in this rub will cause the rub mix to re-clump after it has sat for a few days/weeks. This is normal, just simply break the clumps apart and its ready to be used again!