Instructions to make:
Onion Steak Burgers
Ingredients:
- Package of ground beef round tip roast (you could substitute 90/10 or 80/20 hamburger if you want) - 2 to 3 lbs
- 1 packet of onion soup mix
- A splash of worcester sauce
- Cheese (I prefer extra sharp cheddar or maybe colby jack)
Instructions:
1) Gather your ingredients.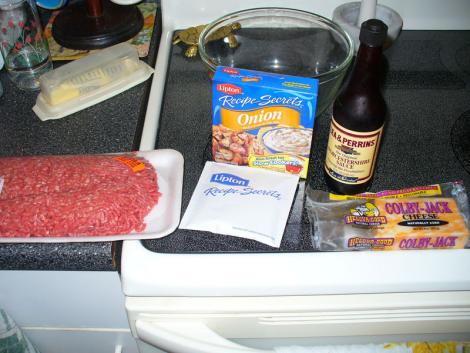 2) Hand mash the meat with the onion soup mix until thoroughly mixed.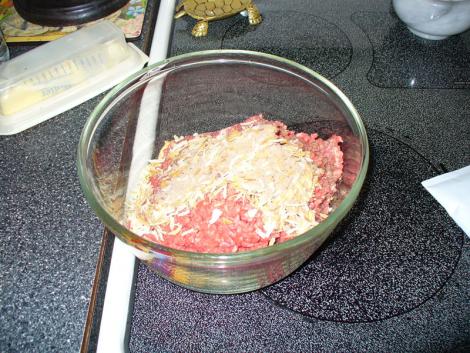 3) Splash some worchester sauce onto the mix and mash that in as well. You don't need worchester sauce, but the meat I'm using is less fatty than the usual 80/20, so I want some more liquid in the mix to offset the dry onion soup mix. If you are using 90/10 or 80/20 go ahead and skip this if you want, but I'd leave it in for flavor. Just make your burgers slightly thicker in the end so the meat doesn't fall apart when you go to cook it.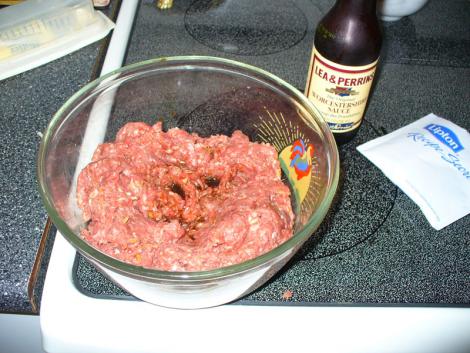 4) Use a small plat to make to make your hamburger patties with. Using a small plate instead of just your hands makes a more even patty and you can round the edges easier.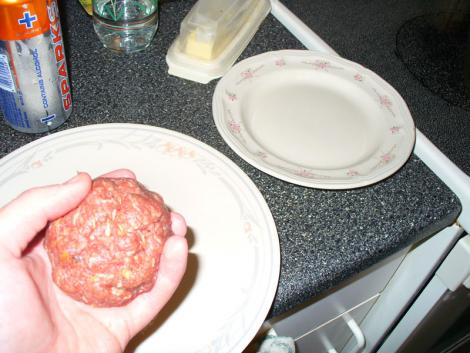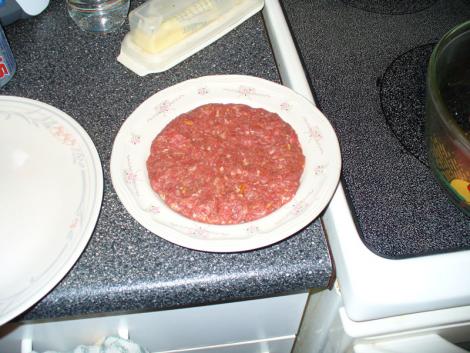 5) Plate of finished patties. These are pretty thick burgers. When hamburgers cook, they loose alot of fat and thus the finished hamburgers are much thinner than the initial patties. But I'm using steak meat so these bad boys won't loose much size. hmmm..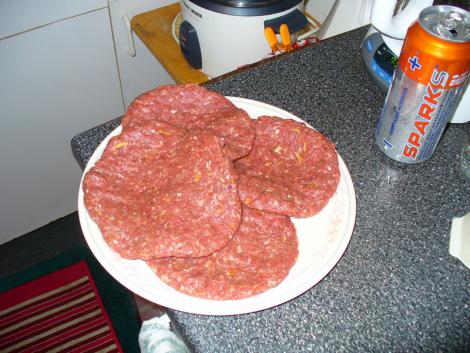 6) If cooking on the grill, get your grill nice and hot first, then put your burgers on for a good initial searing to get those grill marks. Turn the grill down to low and close it up. Let them cook about 6-7 minutes on each side. If you are pan frying, Cook 1 or 2 of these at a time, because you'll probably only fit 1 or 2 of these on a pan. Cook about the same amount of time. You could also use a george forman grill, but burgers taste best when they are cooked on the grill.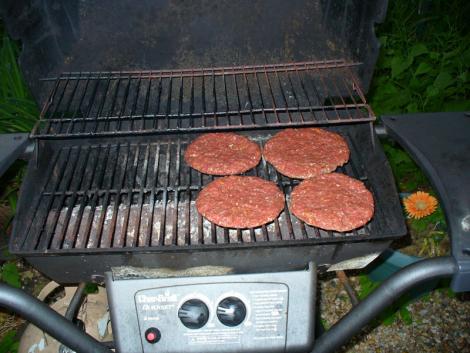 7) After 6 minutes my burgers look like this, and that means its time to flip: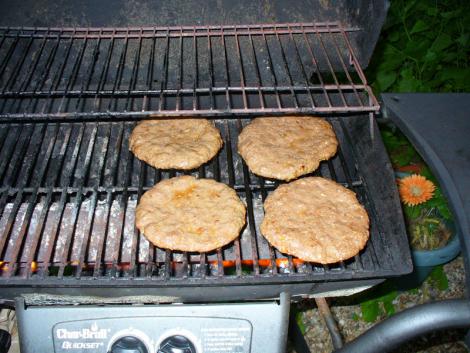 8) Look at those grill marks. mmmm.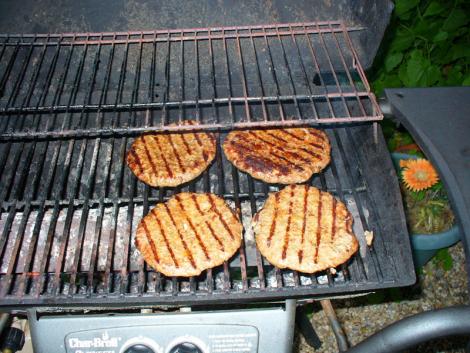 9) Cut some cheese for you burgers, I'm using colby jack today.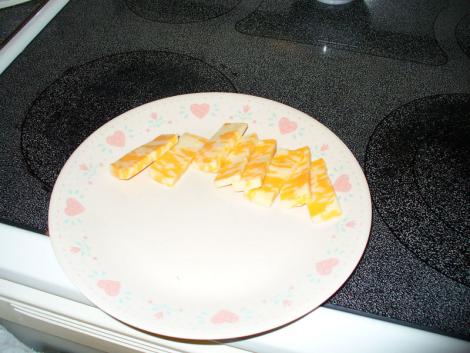 10) Give your troublesome cat some cheese so he'll leave you alone.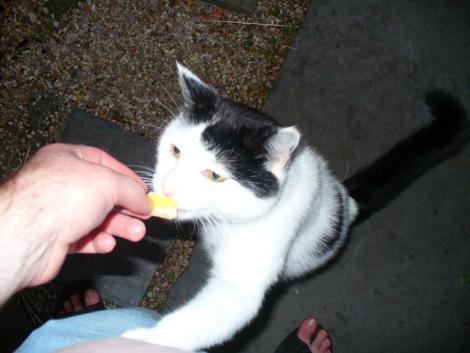 11) You'll know when your burgers are done and safe to eat when you stick a thermometer in one and its at 170-180 degrees.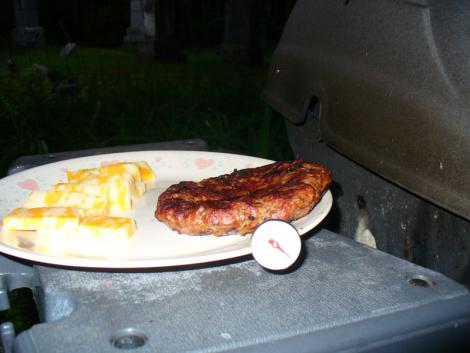 12) Put the cheese on your burgers, close that lid and turn the grill up to full heat for about 1 minute to melt your cheese.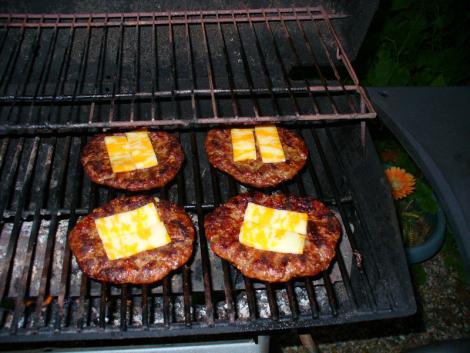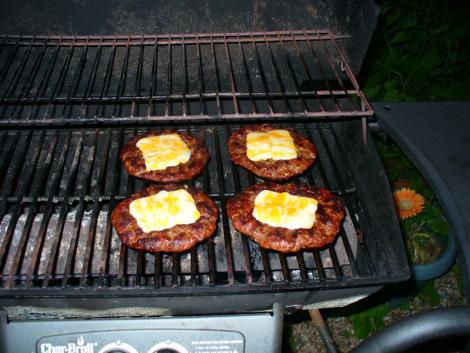 13) Finished burgers! Enjoy!