Snacks
Lay's Stax Buffalo Wings With Ranch

I tried Lay's Stax for the first time this week and got two different flavors. Original and Buffalo Wings With Ranch. The originals are nothing special. I used those as a base to evaluate the new flavor I was interested in. Original Lay's Stax taste just like Pringles Original except the chips are about 1 1/2 times thicker.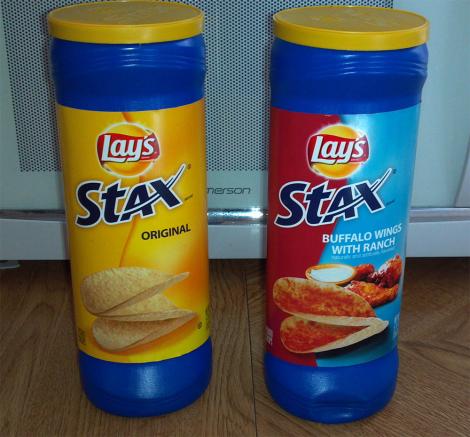 Buffalo Wings With Ranch look exactly like they do on the packaging. One side plain with the other side flavored. The chips were very consistent with no one chip massively over seasoned and because of the packaging, not a single busted chip.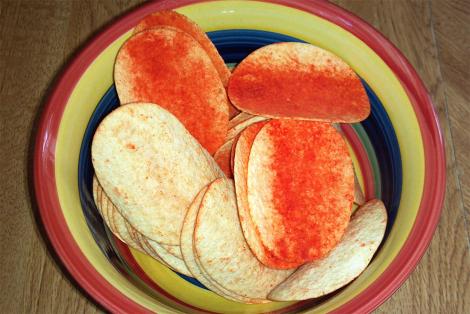 The chips have a noticeable vinegar smell and taste with a very mild taste of buffalo along with an almost non-existent hint of ranch. Overall I was not impressed with these chips.
Should you eat them?
If you like vinegar with buffalo, try them out. If not, then pass on them. Just don't eat these with a group of people around or in the office because you might get complaints because the smell of vinegar is very powerful.