Recipe
Mini White Castle burgers aka sliders

I got a mini burger grill kit for my birthday and I figured I'd celebrate the new years with some white castle style burgers. Except they turned out nothing like white castle burgers. X'D
I didn't do anything special with the meat so there is no fancy recipe, its just basic burgers made small.
1) Heres the mini burger press.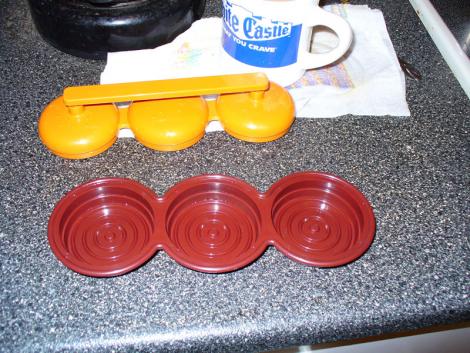 2) I put a couple small meatballs size balls of meat and made some mini patties: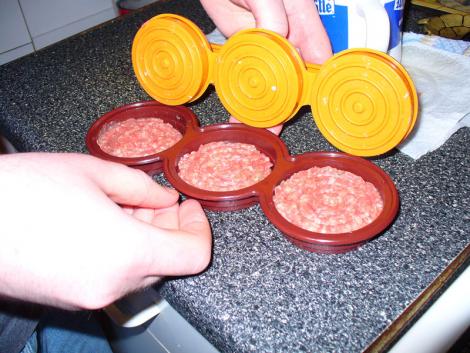 3) Heres what the mini burgers look like compared to regular size: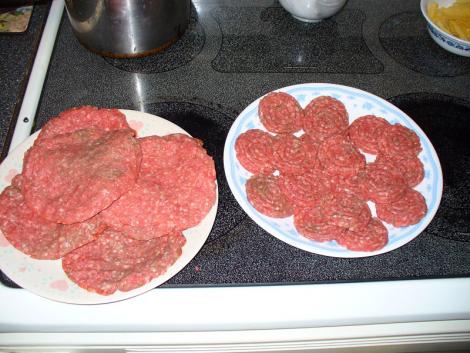 4) To try and get some white castle flavor, I sprinkled some season salt on the burgers and loaded them with chopped onion:
5) I put the top on the mini burgers and put them on the grill over a medium heat: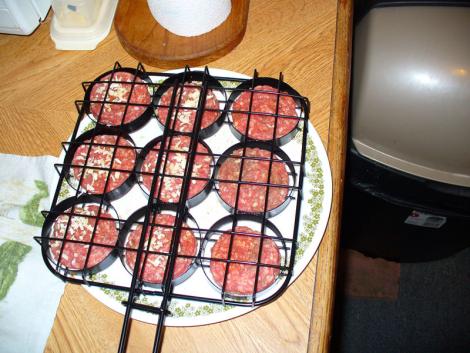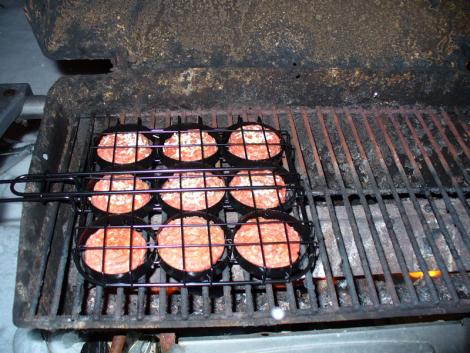 6) I had to put it on the grill so the handle sticks out the side. Turns out that the front of my grill has a bit of an over bite to it and pushed the mini burgers up in the air when it closed. With the handle sticking out the side tho, it wasn't nearly as bad.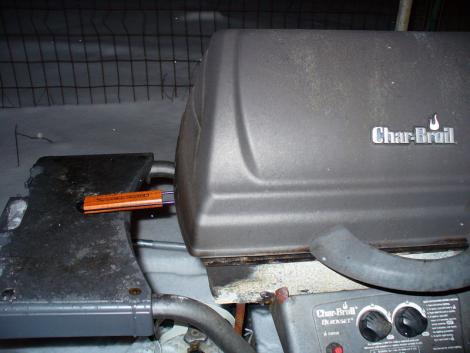 7) After about 7 minutes the burgers were almost done, so I flipped them over and covered them again for another 5 minutes.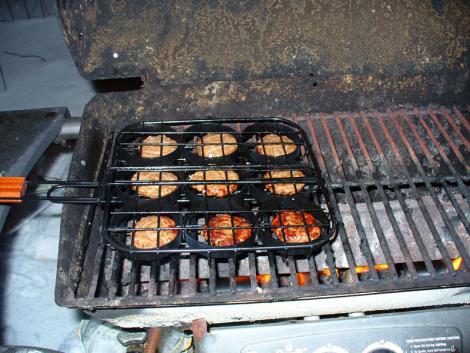 8) Here they are done, you can see how much they shrunk. Next time I'll use 90% instead of 80% meat. They shrunk way too much.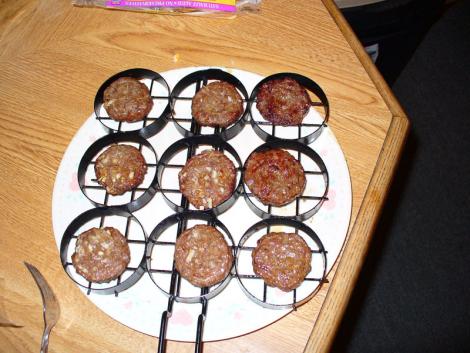 9) While the burgers were still hot, I put some thinly sliced pieces of cheese on them and the cheese melted a bit which turned out great.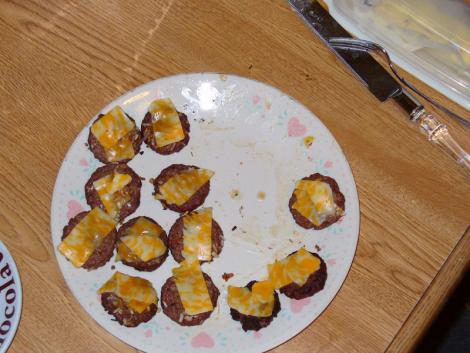 10) Heres where they don't taste like white castle anymore. I decided to use potato dinner rolls instead of regular rolls or buns. If I knew they'd turn out this small I would have bought the party size mini rolls. Oh well, I doubled up the burgers and put half a stackers pickle and some ketchup and mustard on it.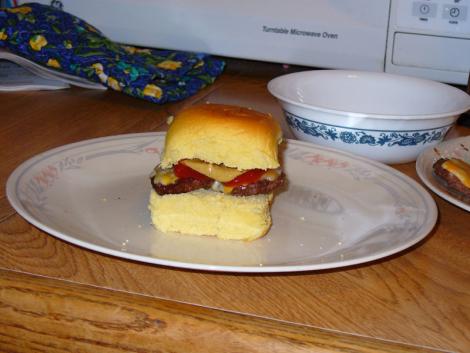 11) Instead of french fries, I decided a good side dish would be some ribs and a baked potato.

So I tried some dinosaur bbq sauce for the first time on ribs. It turned out really good.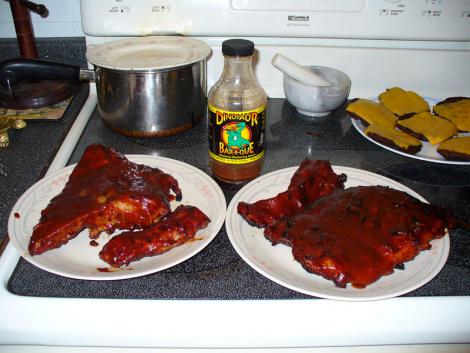 12) And heres my new years eve dinner: